Page 1 of 2

This is a model of Boeing PT-17 Stearman, from WWII era. A biplane from 40s, it was used as a trainer plane for many US fighter pilot. Now the plane use for acrobatic shows, private owned or even for crop dusting. I always combine many my hobbies into one if possible. As you may have know on my Facebook I've been busy experimenting with my new hobby, scratch building an RC plane using foam. The design method for foam aircraft model  is pretty similar to paper model template version, but it's already simplified even more. I re-use the 3D model for making paper model template. The scale is 1:40 the same scale as the existing Wilga model. The template use formers and inner glue tabs, so you need to provide 2 kind of paper. You will need cardboard for its formers/ frames and 100 gram paper for the skins.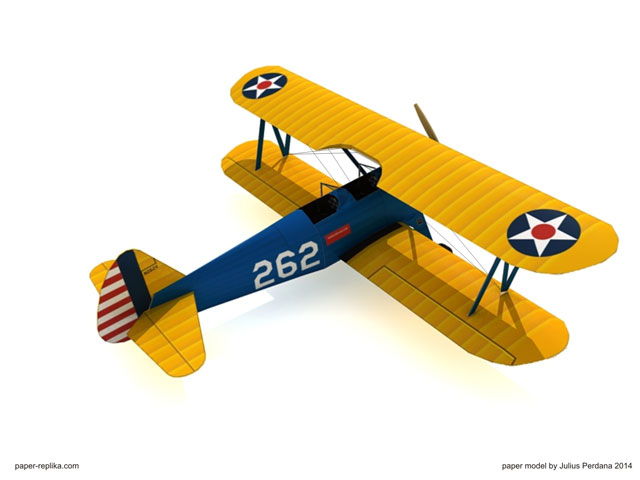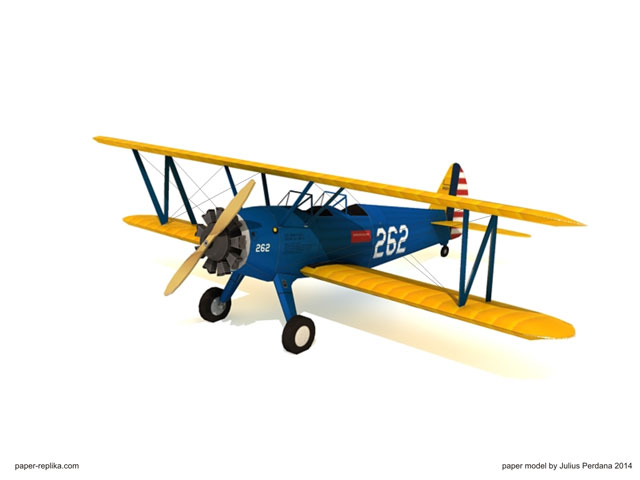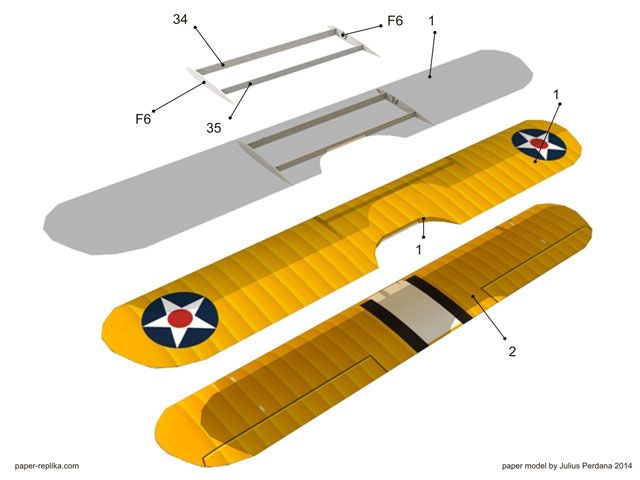 Both wings use formers (F6+34+35) inside each of them. Make sure you align the formers perfectly center.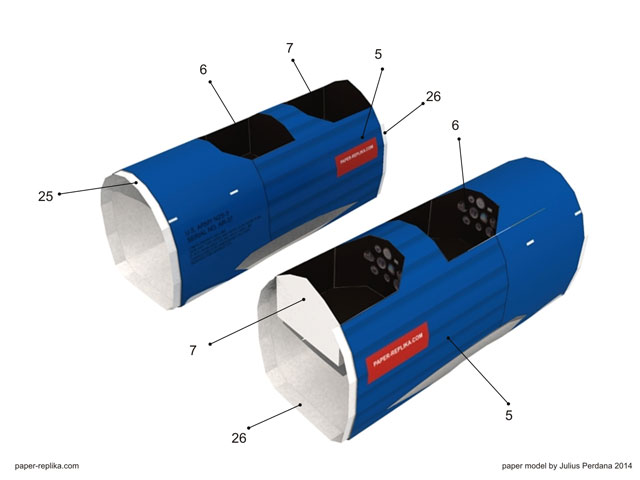 Glue first inner glue tabs on middle fuselage section (5) and then roll it and make a tube. Place cockpit wells from inside (6,7)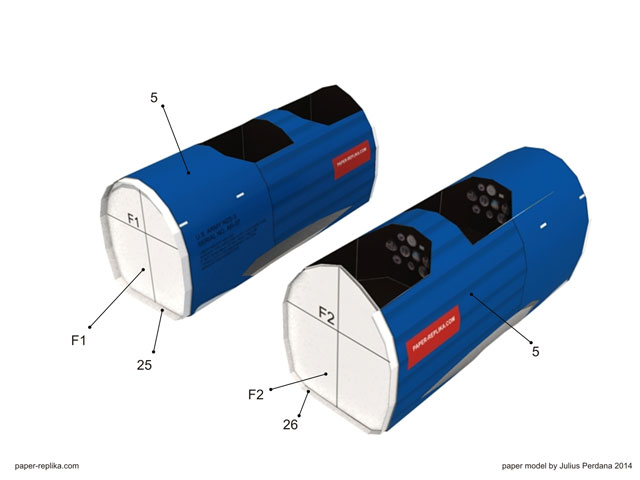 Place formers (F1 and F2) to both sides of part 5, so the shape will be maintained.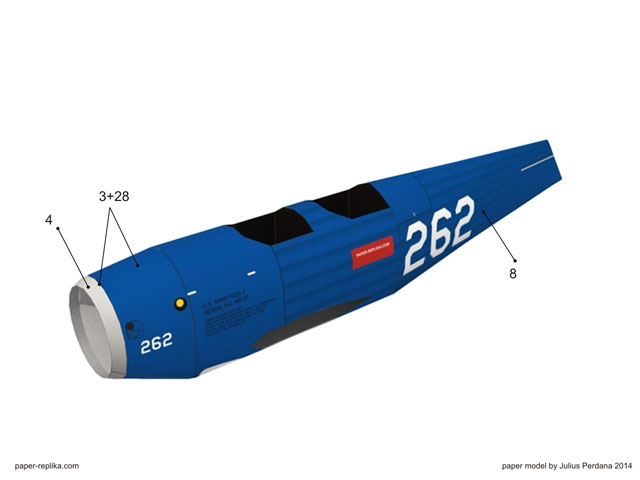 Combine part 3 and 28 first then part 4 and finally attach them with part 8 to part 5.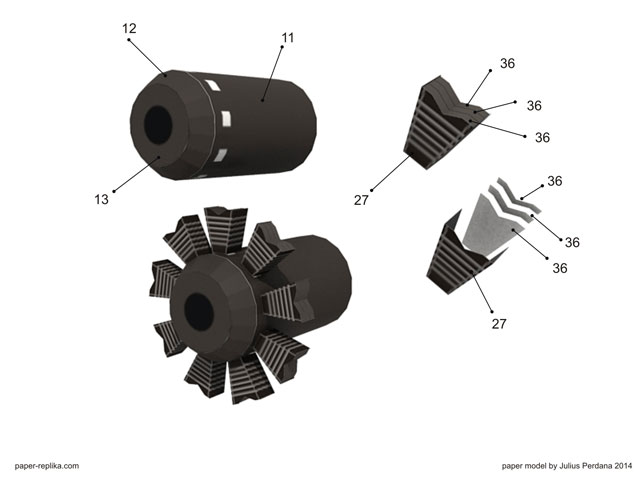 Layer 3 times of part 36 to add thickness and cover it with part 27. And then paint part 36 with black marker or paint. Combine all 9 engine blocks int radial engine.
Strengthen horisontal and vertical stab with formers (F5 and F3)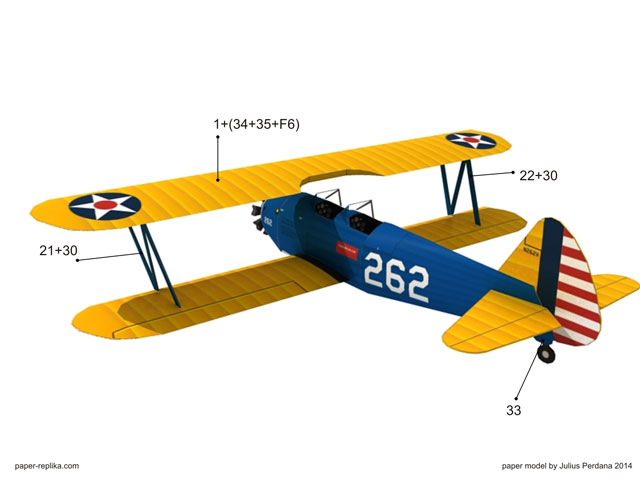 Strengthen outside struts (21 and 22) with formers (30). Attach rear landing gear.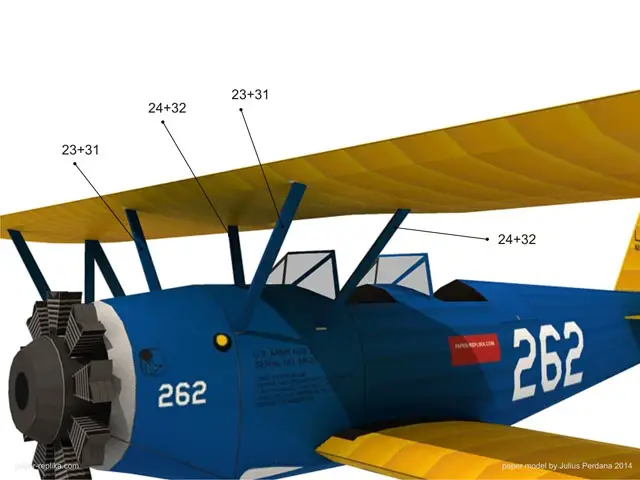 Strengthen inside struts (23 and 24) with formers (31 and 32).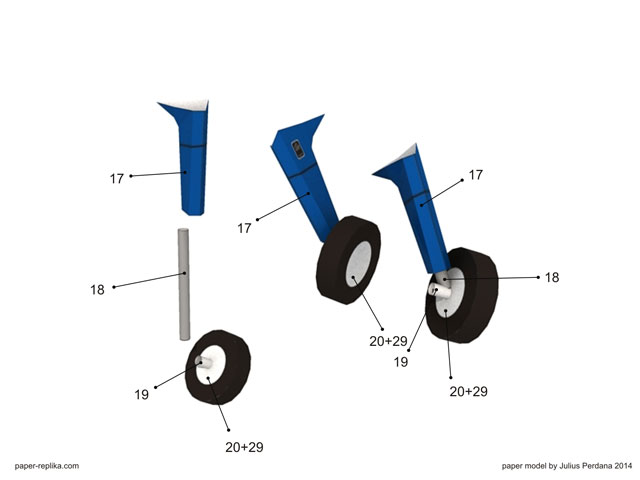 Slide part 18 inside part 17 and combine it with the wheel (20+29). Use part 19 as a connector to the wheel.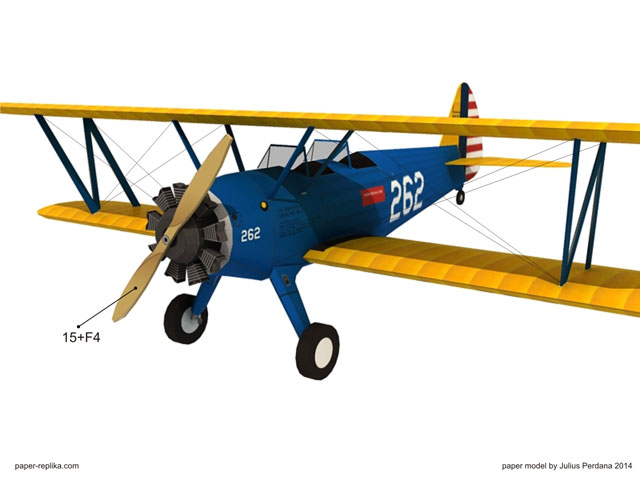 Combine propeller parts 15 with former part F4