Page 1 of 4
This is the biggest RC model plane that I ever build and fly. The wingspan is 3000mm or almost 10ft. Use almost entirely 5mm foam board as the build material. In this video also the first time I made propeller spinners with 3D printer, and make foam wheels and firewall with laser cutter. I use Creality Ender-3 V2 Neo for 3D printer and 10W CR-Laser Module to convert Ender Printer into laser engraver and cutter. Those tools help me alot and I got best results. I also 3D print some of detail parts.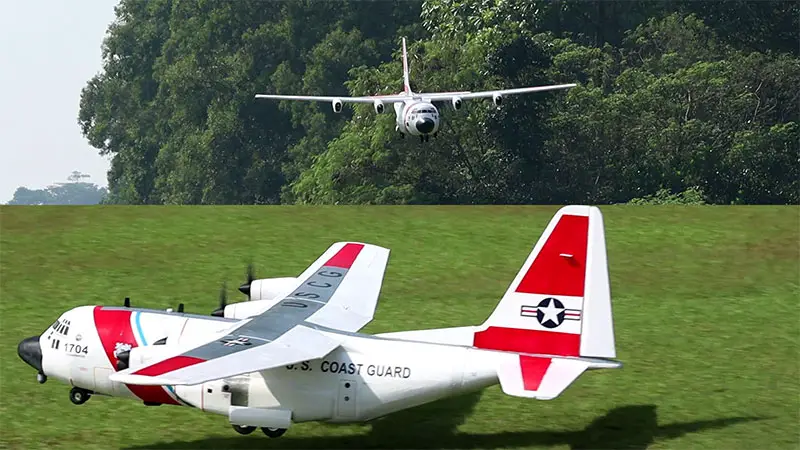 Supported by PT Astragraphia Xprins Indonesia (AXI) 
Creality Brand Exclusive Distributor
for more info, please visit 
Website: https://bit.ly/3DPrintingSolution
Social Media
Instagram: https://www.instagram.com/3dprintingsolution.id
Facebook: https://www.facebook.com/3DPrintingSolution.id
Youtube: https://www.youtube.com/@3dprintingsolution
Buy 10W CR-Laser Falcon Engraver
in Creality Store:https://bit.ly/3JotDrc
MAZBRON RC  for aeromodelling parts :
https://www.tokopedia.com/mazbron
https://shopee.co.id/mazbron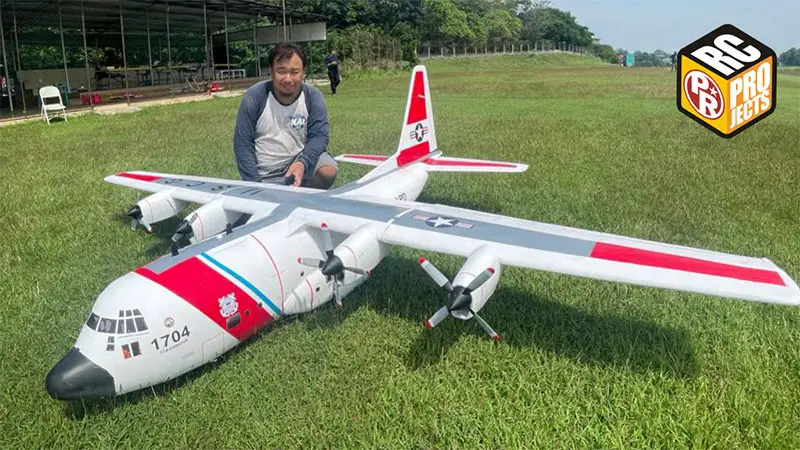 Specs :
1. Wingspan 3000 mm / 118 inches
2. Flying weight : 4800 grams/ 169.3 oz
3. Wing loading : 47.8 gram/dm2 - 15.7 oz/sq.ft.
4. Wing cube loading : 4.8
5. Wing Area : 100.43 dm2 / 1557 sq.in.
6. CG : 11.5 cm / 4.5 inch from leading edge
Electronics 
- 4x DXW 3536 1200kv
- 2x 80A ESC Hobbywing Skywalker  
- 2x 50A ESC Aerostar
- 2x Battery Lipo 3S 2200mah
- 5 x 9 gram servos (metal micro servo)
- 1 x standard servo (steering)
Prop :
- 10x6x4 inch props
- 58mm 3D printed spinners
Materials :
1. 5mm  Foamboard/ Depron/ Polyfoam 
2. 2mm  Plywood
3. hot glue, UHU glue, CA glue
4. wax paper
5. PLA Filament
BUILD INSTRUCTIONS :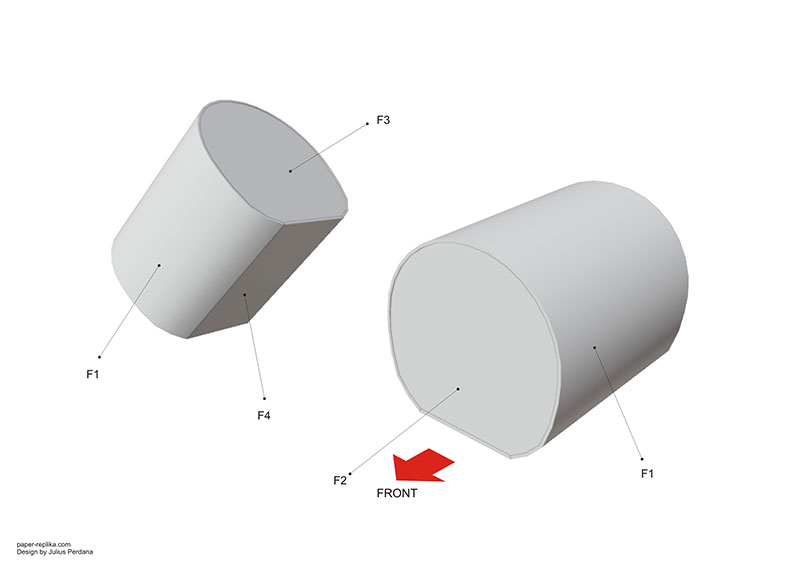 Please make sure your part orientation is correct, see the arrow facing front, Part F2 is on the front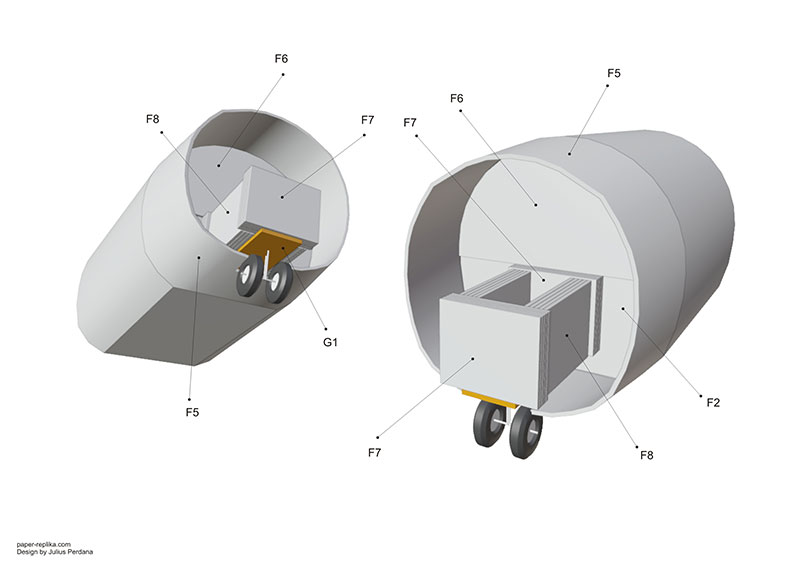 You can see more detail on how I build the front landing gear set on build video on youtube.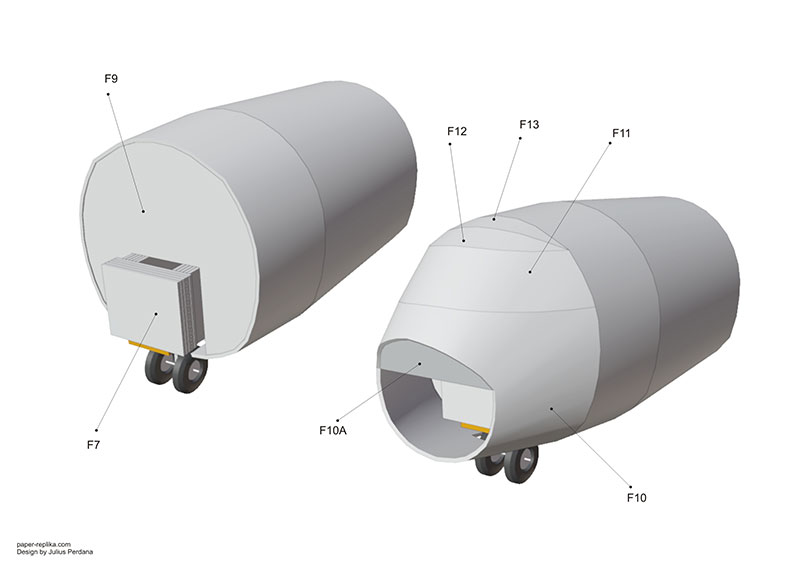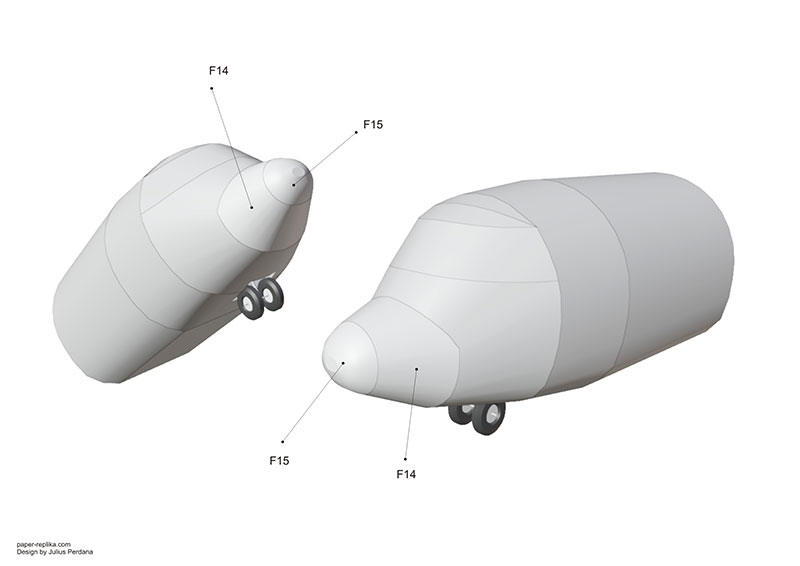 Stack foams on part F15 and carve it into a nose tip
Build Instructions continue to other pages
Download files :
- 3D Printed and laser cut files