Page 1 of 2

This is a NASA spacecraft paper model, a space telescope, launched in 2009 with the solely mission is to help scientist to find habitable planets that are outside our solar system. Earth like planets that have been discovered so far are 77 planets. The templates consist of 4 pages of patterns, I use 1/48 scale on this model. That is a rough scale, it's not very accurate. And I just realized on Kepler official website there are 3d models of it :p. This model is made from 3d model that I made my self by using photos and pictures as references. You can display this model in two way by using display stand, first just like floating in space with high beam of suspender or on the ground. I made this model because Mars Curiosity model that I made have good feedback. This model also can be use as an educational tool.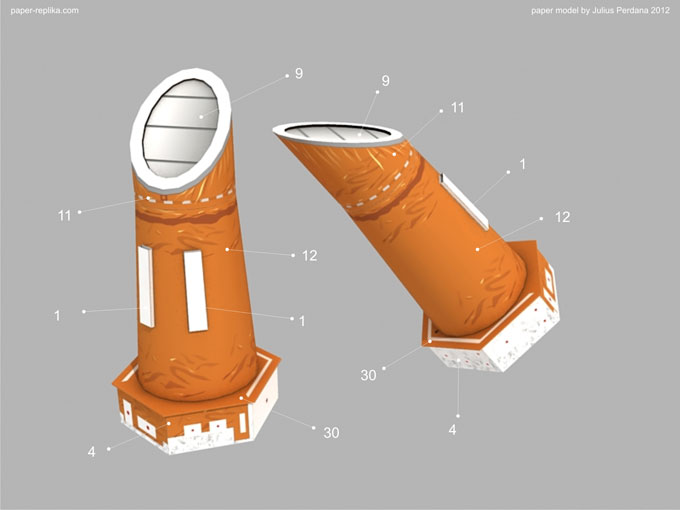 Assembly the main body, you can choose in two options for part 9, closed one or hatch opened one (black part). Part 30 are a merged of two parts.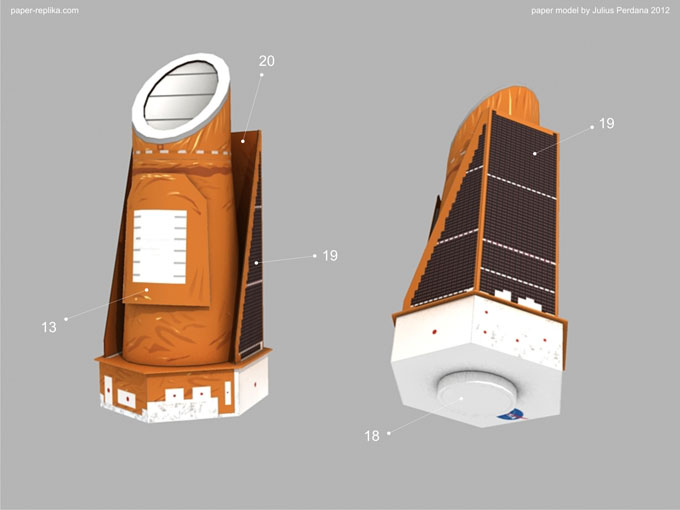 Combine part 19 and 20 first before attaching it to part 30. Valley folding part 20. Attach part 13 on top part 1s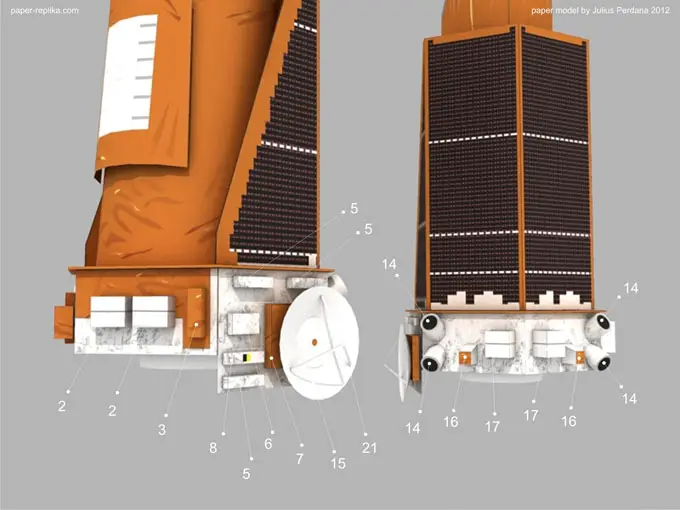 Attach all the detail parts.
You can choose which way it will be display.